cloud solutions - Latest cloud solutions Models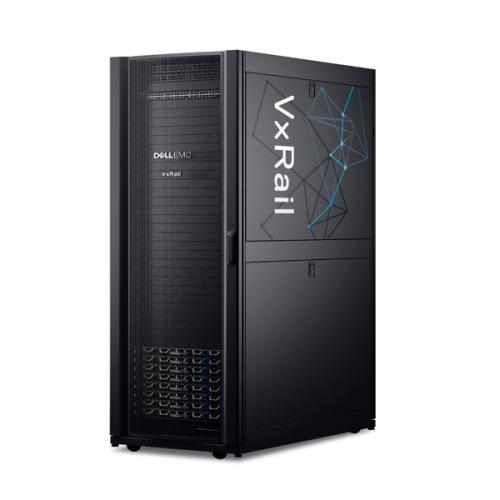 Dell VMware Cloud Foundation on VxRail
With one comprehensive platform, Vx-Rail offers a straight and easy path to modern apps and the multicloud as the only jointly built HCI solution with extensive VCF connectivity.
AS Platform:-
Cloud by design is a consistent infrastructure and operations in the VxRail and VMware environments that you are familiar with.
Full cloud infrastructure lifecycle management automation, covering hardware and software.
Tanzu is easily accessible through simplified deployment at cloud scale.
Versatile storage alternatives, such as vSAN and Dell storage arrays, support more workloads
Portability and management of workloads across Multicloud
Built-in, Tanzu-ready software-defined networking and security.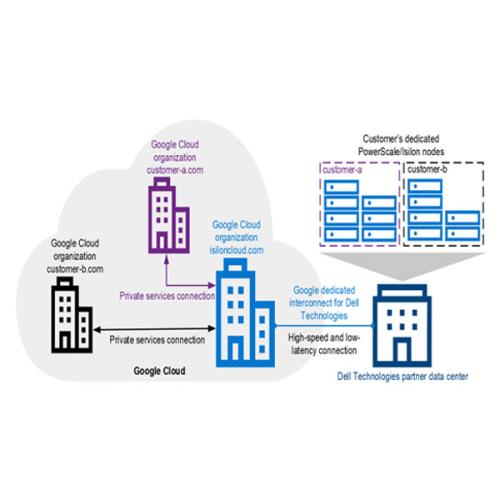 Dell PowerScale For Google Cloud Solutions
The most demanding high-performance and bandwidth-intensive workloads may run in Google Cloud thanks to PowerScale for Google Cloud. The filesystem has performance that scales with capacity up to a staggering 33PBs of effective capacity in a single namespace. This is a fully integrated native Google Cloud service run by Dell Technologies Services, who handle the environment during its entire lifecycle.
AS platform :-
Use access to up to 50 PiB per namespace to run machine learning models against high-resolution data for improved model accuracy
With on-demand compute and storage resources, you may expedite genomic analysis research while reducing expenses for any project size.
Run analytics on large data. The Hadoop Distributed File System layer is natively integrated with PowerScale storage, the first scale-out NAS platform.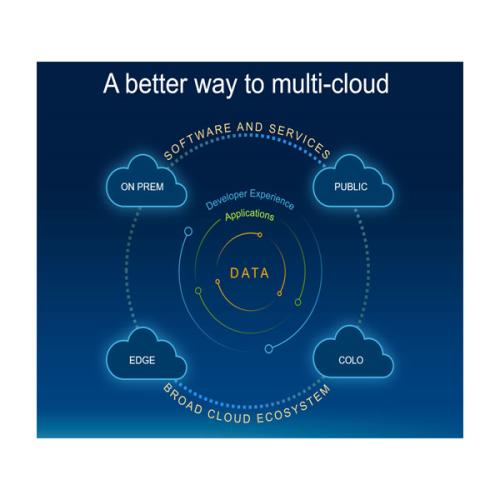 Dell MultiCloud Data Services
Hosting, cloud connectivity, storage, and data protection platforms are all provided by MultiCloud Data Services as fully managed services. You may use your data on-premises and simultaneously access it from several public clouds thanks to PowerMax, PowerStore, PowerProtect, and PowerScale, as well as Faction's networking intellectual property. Disaster recovery over several clouds, test and development, and distributed high performance computing are examples of typical use cases.
As more and more applications are moved to the cloud, the ability to transfer workloads between clouds and perform flexible, straightforward backups and restores of data stored in the public cloud becomes quite significant and enables businesses to decide where to operate their workloads. With assurance and at a low cost-to-protection, Multi-Cloud Data Services for Dell EMC PowerProtect secures data stored in many public clouds from a single location.
Multi-Cloud Data Protection:-
Trusted and Centralized
Cost-Effective
Reduce Management Overhead.
Dell Cloud Storage For Unstructured Data
For unstructured data storage, Dell Technologies offers a variety of private, multicloud, and native cloud storage options. Our cloud services bring to the cloud the performance at scale, operational efficiency, and administrative simplicity of Dell PowerScale, the world's most flexible1 and secure2 scale-out NAS system. We give businesses the ability to use cloud economics to implement the best service. Now, businesses may set up OneFS in the public cloud and access AWS's cutting-edge capabilities. We give our customers a variety of options, from installing an APEX as-a-service portfolio of elastic storage resources to a software-defined public cloud offer, to directly connecting to the cloud for multicloud agility.
Utilise our file and object cloud services to boost company results :-
Benefit from OneFS's security and enterprise-grade data services in a public cloud.
Store and manage your object data at a scale comparable to the public cloud.
Obtain operational agility that exceeds the capabilities of a single cloud.
Allow for easy data transfer between on-premises and the cloud.
Transfer data between your data centre and the cloud and gain data insights.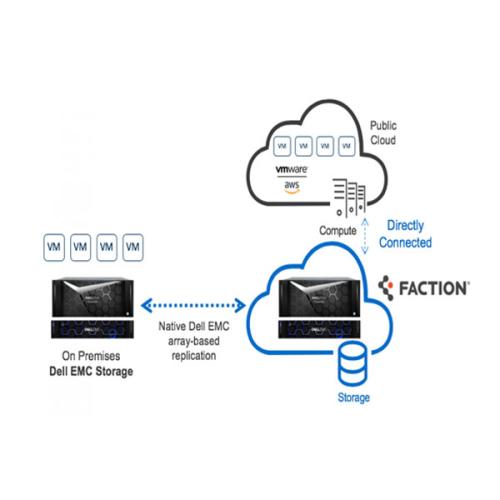 Dell Cloud Storage Solutions
Wherever data is created and kept, Dell storage offers a uniform experience. Utilise both on-premises and cloud computing to process your data, and keep operational consistency by using standardised management tools throughout the entire cloud ecosystem.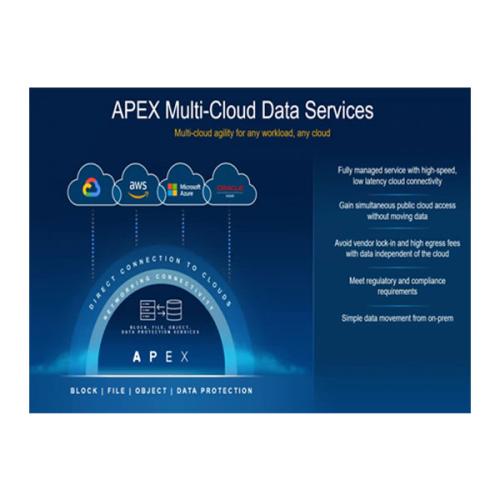 Dell APEX MultiCloud Services
APEX offers comprehensive IT infrastructure solutions for a variety of data and workload needs, allowing you to quicken innovation, react to changing needs, and maintain control over IT operations.
In order to accommodate shifting workload demands, Dell APEX Data Storage Services File now offers a new performance tier that offers high performance and high density for medium- to large-scale deployments.