oem solutions - Latest oem solutions Models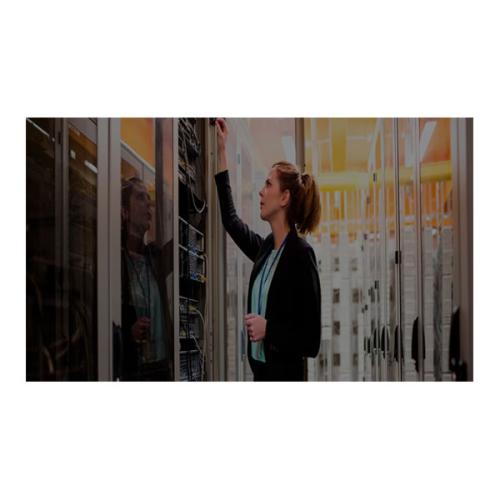 Dell OEM Solution For Business
At Dell Technologies OEM Solutions, we assist our clients in quickly commercializing their most innovative ideas. Utilize our expertise, portfolio, and decades of worldwide experience to reinvent the goods you create, the processes you use to create them, and the revenue models you employ.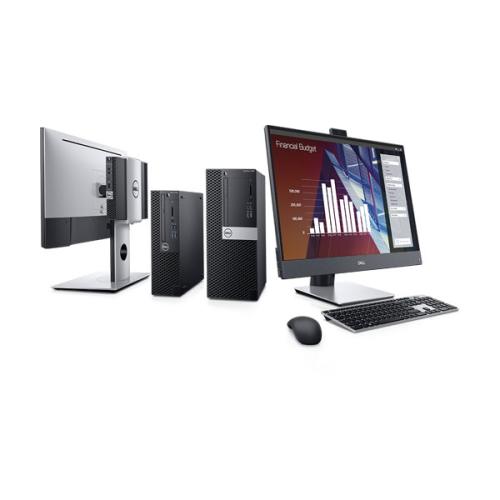 Dell OEM Client Solution For Business
Utilizing the support of Dell OEM's Client Solutions, you may quickly enter the market with off-the-shelf OEM goods that are specialized to your customer's industry.
Dell Optiplex Desktops :-
All-in-one, minitower, and micro form factors can all benefit from OptiPlex's stability, performance, and scalability. Get pre-made, customized alternatives for the Micro with increased stability and life, as well as industrialized features for the XE4 SFF and Tower.
We supported these are Optiplex Desktops like OptiPlex XE4 SFF / MT desktop, OptiPlex 7000 Micro Form Factor desktop, Precision 3460 XE SFF desktops.
Dell Precision Workstations :-
Dell Precision features mobile form factors visuals and compute capability from a small, 1U rack mini-tower. Get items that are off-the-shelf, custom-made, and have unbranded, industrialized, longer lives that satisfy your OEM and industry criteria.
We supported these are OEM Client Solutions like Precision 3260 XE Compact Workstation, Precision 3460 XE SFF Workstation, Precision 3660 XE Tower Workstation, Precision 3930 XL Rack Workstation, Precision 5860 XL Tower Workstation, Precision 7960 XL Tower Workstation, Precision 7960 XL Rack Workstation
Dell Edge Gate Way :-
You may utilize edge-generated data to its full potential with the aid of Edge Gateway. Gain useful information where you need it, connect securely across OT/IT environments, get consistent performance wherever you are, and customize OEM-ready choices to meet your requirements.
We supported these are Dell Edge Gateway like 3200 & 5200
Dell Latitude Rugged Mobility :-
Latitude tough laptops are made to withstand a variety of environmental factors, including fungus, shock from gunshots, sun radiation, vibration, immersion, and temperature. MIL-STD-810* and the Ingress Protection standard certifications.
We supported these are LATITUDE RUGGED MOBILITY like Latitude 5430 Rugged Notebook, Latitude 7330 Rugged Extreme, Latitude 7220 Rugged Extreme Tablet.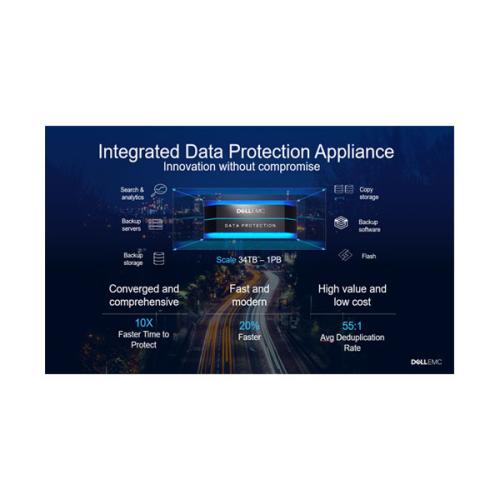 Dell OEM Storage and Data Protection Solutions
With customized storage and data protection solutions, you may achieve great dreams and valuable commercial results.
The secret to achieving better client outcomes may lie in selecting the best technology on which to base your solution. Watch a brief webinar that discusses some of our cutting-edge technologies.
We supported these are OEM Storage like DELL VXRAIL, DELL POWERVAULT, DELL POWERSCALE, DELL POWERSTORE, DELL POWERFLEX, DELL POWERPROTECT Storage.
Primary Storage :-
Dell PowerVault- OEM-READY BLOCK STORAGE : Block storage with SAN, DAS, JBOD, and edge workload optimization.
Dell Unity XT- HYBRID BLOCK AND FILE STORAGE : Midrange storage with no compromises for a multi-cloud environment
Dell PowerStore- OEM-READY ALL-NVME STORAGE : Software-driven unified storage
Dell PowerMax- MULTI-NODE NVME STORAGE : High-performance end-to-end NVMe storage.
Unstructured Storage :-
Dell PowerScale- OEM-READY FILE STORAGE : OEM-Ready scale-out file storage for your edge, to core, to cloud workloads
ECS- OBJECT STORAGE : Cloud-scale geo-distributed object storage
ObjectScale- SOFTWARE-DEFINED OBJECT STORAGE : Object storage designed for Kubernetes
Streaming Data Platform- STREAMING DATA : Ingesting, storing and analyzing continuously streaming data in real-time
HCI AND SDS OEM :-
Dell VxRail- HYPERCONVERGED INFRASTRUCTURE (HCI): Integrated systems optimized for VMware with flexible deployment options
Dell PowerFlex- SOFTWARE DEFINED INFRASTRUCTURE : Combining compute and storage to deliver flexibility and elasticity with predictable performance.
DATA PROTECTION :-
Dell PowerProtect Data Manager Appliance- INTEGRATED DATA PROTECTION APPLIANCE : Simple, modern and secure data protection appliance based on PowerProtect Data Manager
Dell PowerProtect DD Series- TARGETED APPLIANCE : Next generation backup appliance delivering on performance, efficiency and scale
APEX BACKUP SERVICES- DATA PROTECTION : Scalable, secure data protection to the cloud for SaaS applications, endpoints and hybrid workloads
Cyber Recovery Solution- DATA PROTECTION : Protect and isolate critical data from ransomware and other sophisticated threats
Dell PowerProtect Data Manager- DATA PROTECTION SOFTWARE : Software defined data protection.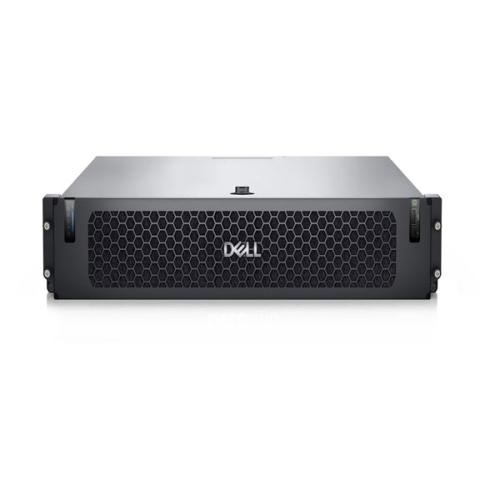 Dell OEM PowerEdge XR Servers
With advanced OEM customization, corporate compute capabilities, and performance that thrives in challenging edge conditions like never before, you can capture and analyze more data at the edge.
We supported these are XR Servers like PowerEdge XR4000 Server, PowerEdge XR5610 Server, PowerEdge XR7620 Server, PowerEdge XR8000 Server.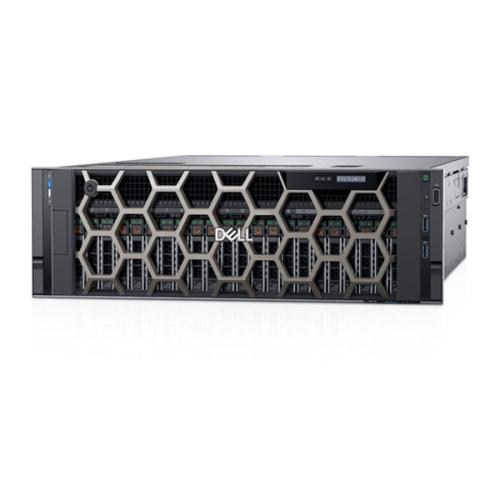 Dell OEM Four Socket PowerEdge Servers
The best performance for the most demanding tasks, including data analytics, AI, and GPU database acceleration, is provided by four-socket (four CPU) rack servers.
We supported these are Four socket like PowerEdge R840 Server, PowerEdge R940 Server, PowerEdge R940xa Server.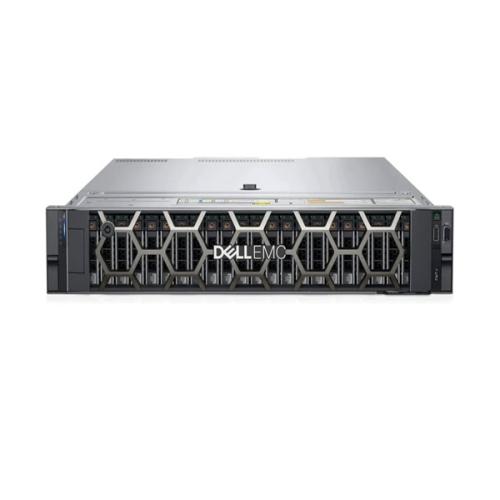 Dell OEM Two Socket PowerEdge Servers
Wide range of capabilities are available on two-socket (dual CPU) rack servers to handle more demanding applications. obtainable in price and performance ranges that are suitable for most situations.
We supported these are Two socket like PowerEdge R440 Server, PowerEdge R450 Server, PowerEdge R540 Server, PowerEdge R550 Server, PowerEdge R650 Server, PowerEdge R650xs Server, PowerEdge R750 Server, PowerEdge R750xa Server, PowerEdge R750xs Server, PowerEdge R740 Server, PowerEdge R740xd Server, PowerEdge XR2 Server, PowerEdge R660 Server, PowerEdge R760 Server, PowerEdge R6625 Server, PowerEdge R7625 Server.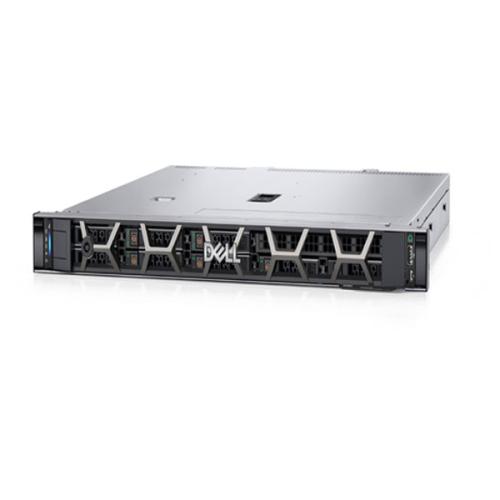 Dell OEM One Socket PowerEdge Servers
Rack servers with a single socket and a single CPU provide a cost-effective balance of performance and storage. Easily expands and changes with your business.
We supported these are one socket like PowerEdge R240 Server, PowerEdge R340 Server, PowerEdge R250 Server, PowerEdge R350 Server, PowerEdge XR11 Server, PowerEdge XR12 Server, PowerEdge XR4000 Server, PowerEdge R6615 Server, PowerEdge R7615 Server